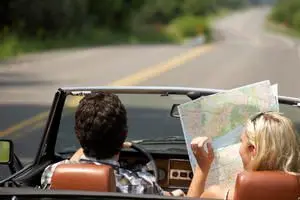 Counseling that goes where you go - low pressure, high impact results.

Convenient and hassle free; counseling brought to you - Telephone Counseling done right from the comfort of your home or office or anywhere with a phone connection. No fighting traffic jams or worrying about gas prices. Never worry about missing an appointment due to bad weather or dangerous driving conditions.
Having your private sessions by phone with your counselor avoids many headaches and concerns which many clients find is a great benefit in their busy lives. All you need is a private place free of distractions and a telephone.
Clients who have chosen these on-the-go counseling offerings rave about how much they like it. It's proven especially helpful for our clients who are unable to get enough time off from work to accommodate coming into the office and for those clients who travel frequently.
See What Clients Say About Us!

We bring you Real Help, Real Results, Right Now - the way you want it. Want to talk to someone who cares, ask any questions, or would like to schedule an appointmentfor real help right now, we welcome your call to our friendly staff -- 562-596-2142 or 714-662-1212 .
---